Invite Dr. Anderson to speak or teach
"A gifted speaker and a national expert on trauma, Frank Anderson introduces a
gentle, effective, mindfulness-based model for treating a wide range of clients."


Janina Fisher, PhD
Dr. Anderson is enlisted by organizations around the world to speak to fellow mental health professionals on a variety of clinical topics. His repertoire includes (click on each for examples):
To inquire about booking Dr. Anderson for your event, email his assistant Michele Bruce at:
Dr. Anderson teaching his Treating Complex Trauma with IFS course in Los Angeles.
Dr. Anderson travels around the globe to teach, including Glasgow, Scotland (pictured).
Dr. Anderson was taped for "Trauma, Neuroscience and IFS," a new webinar series offered by the Center for Self Leadership.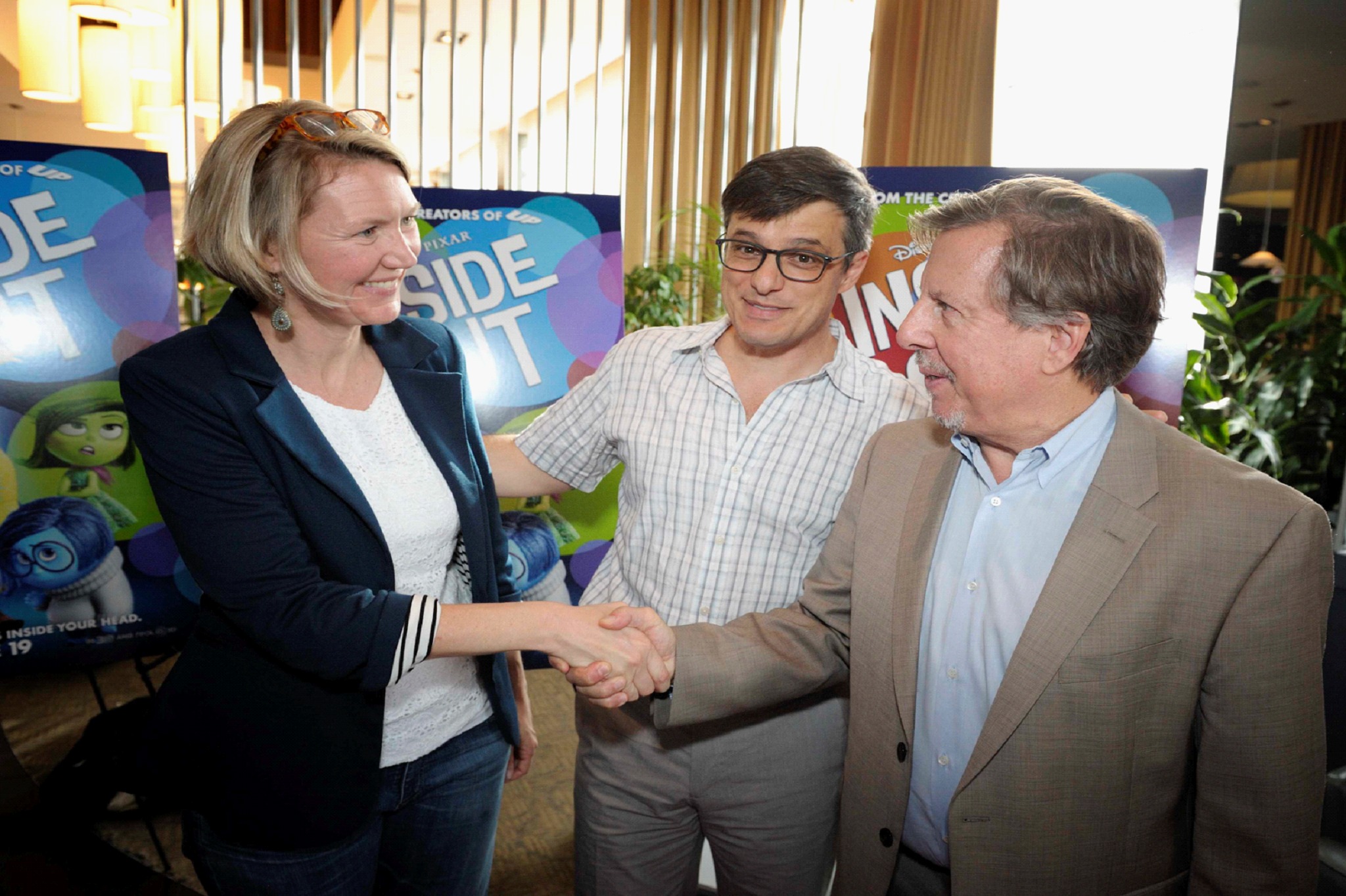 Dr. Anderson introduces Internal Family Systems founder Dick Schwartz (right) to a clinician attending the premiere of the Disney/Pixar film "Inside Out" in June 2015.
Dr. Anderson leading his presentation, "The Psychotherapy of Psychopharmacology: What Every Therapist Needs to Know," at the Brattleboro Retreat in Brattleboro, Vt., in late 2015.
Moviegoers and media members listen to Dr. Anderson and IFS founder Dick Schwartz (left) lead a post-screening discussion of the Disney/Pixar film "Inside Out" in June 2015.
From delivering keynote speeches to teaching continuing education courses, Dr. Anderson is a polished public speaker in his field.
Dr. Anderson at the First Inaugural Gala Celebration for the Foundation for Self Leadership (2013).
"Frank Anderson is a brilliant and delightful presenter who has a unique ability to integrate the neuroscience and treatment of trauma with IFS."
Richard Schwartz, PhD
Clients
Organizations Dr. Anderson has been hired by include (click on each for more details):